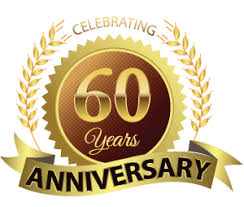 60 candles: CILANE blows out its 60 candles on 29th April 2019. The "Commission d'information et de liaison des associations de noblesse d'Europe" was founded in Paris in 1959 on the initiative of five representatives of Nobility associations, namely France, Germany, Austria, Italy and Russia.
CILANE tried to mark this year of Jubilee with special events and invited each member association to dedicate one of their yearly events in 2019 to CILANE One example among many was a soprano recital in Zurich in September 2019 where more than 200 people had the opportunity to celebrate this anniversary.
The main aim is that the members of Nobility associations would be informed about the work done by CILANE, and about its coordinating activities with different member associations, like for example the international week-ends for those between 18 and 35 years, as well as for those over 35 years of age. Encourage your members to take part in these events, as well as in "Jugendaustausch", exchanges between the Young, which are intended for our teenagers between 13 and 18 years. Thanks to these exchanges, young people can get to know their foreign counterparts with a similar background, and their culture, which is different from their own, but at the same time resembles it.
Béatrix de Sury d'Aspremont
Coordinator